Not sure what to believe about CamSoda? We share if it's a legit and safe good sex cams site in our reviews. Get the facts, prices and more!
Launched in 2014, Camsoda is relatively new to the live cams industry, but it's definitely a site to watch. With hundreds of attractive live models online day and night, Camsoda is quickly growing in popularity.
Like most other cam sites, you're welcome to browse cams before signup for a limited amount of time–just don't do this at work! You'll be met with a smorgasbord of live X-rated shows right on the homepage. Camsoda is a freemium platform, which means you can find boobs, booty, and more just by clicking on the right broadcast at the right time.
Camsoda Reviews: What They Really Offer Compared to Other Nude Cam Sites
As you'd expect from a live cams site, Camsoda's homepage features an array of live models to choose from, like gabyferrer, pictured below.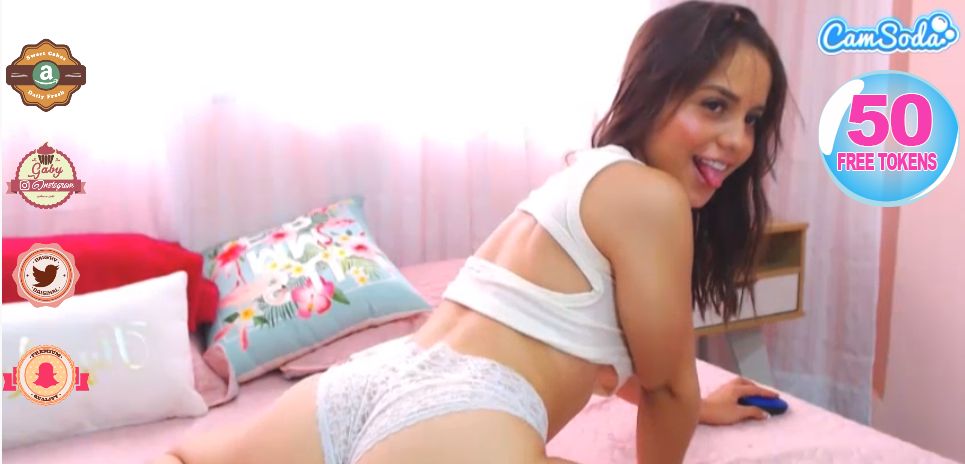 Similar to freemium Internet darling Chaturbate, hovering over a model's thumbnail will trigger a live preview of their current broadcast. The preview thumbnails also give viewers small tidbits of information to help them choose which cam to watch, including the number of viewers a model has, their username, and their room topic.
Camsoda is fairly navigable and uses popular tags to sort models to make your search even easier. It should be noted that these tags are arranged by popularity, so if you're looking for something specific, try entering keywords into the site's search bar instead.
Once you find a model, or models, you love, give them a follow and they'll automatically appear at the top of your homepage the next time you log in.
Camsoda models can also link their social media accounts to their bios so you can see what they're up to when they're offline.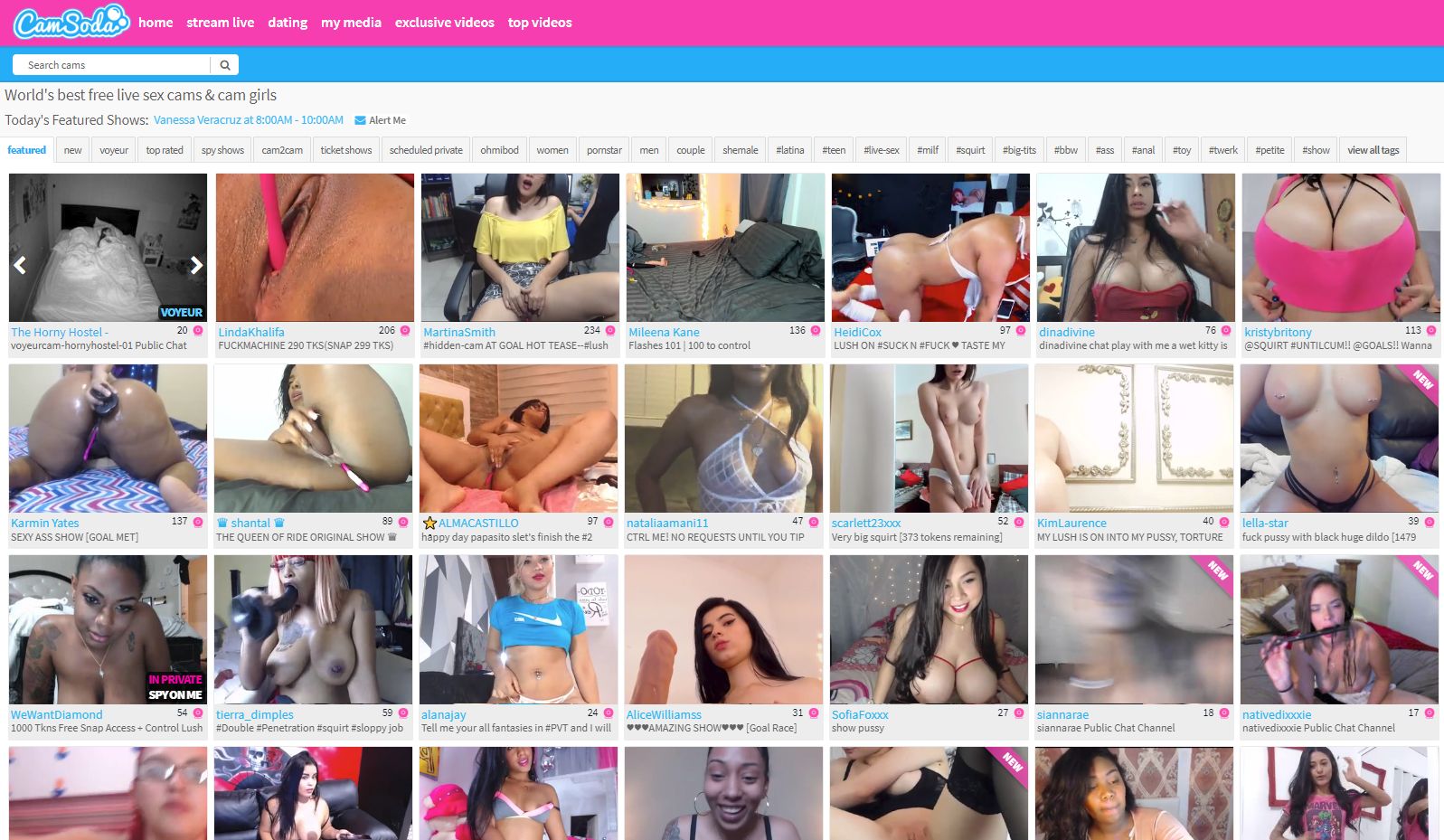 While live shows make up the bulk of Camsoda's services, you can also purchase premade videos and photo sets in Camsoda's gallery. If you wanna take the fun offline entirely, Camsoda links to "Instabang," a hot hookup site where you can talk to horny locals and maybe even meet up!

CamSoda Prices 
Like many other cam sites, Camsoda deals in tokens, which convert to roughly $0.10 USD per token. As usual, buying tokens in bulk will save you a bit of money in the long run. Here are the token packages Camsoda currently offers:
$9.99 USD for 100 tokens
$19.99 USD for 210 tokens
$49.99 USD for 550 tokens
$99.99 USD for 1205 tokens
$249.99 USD for 3100 tokens
Here is a smart tip for users of sex cam sites. Always compare prices of adult webcam sites!
Registration is totally free, but you have the option to upgrade your account for just $19.99 per month. This renewable monthly membership includes 200 tokens, ad removal, and the option to adjust sounds for tips.
Camsoda Site Summary
Aside from hosting a couple of big names in the porn industry, I struggle to see what novelties Camsoda brings to the table.
Here is a capture of what you will see on the home page at CamSoda.com when you first visit.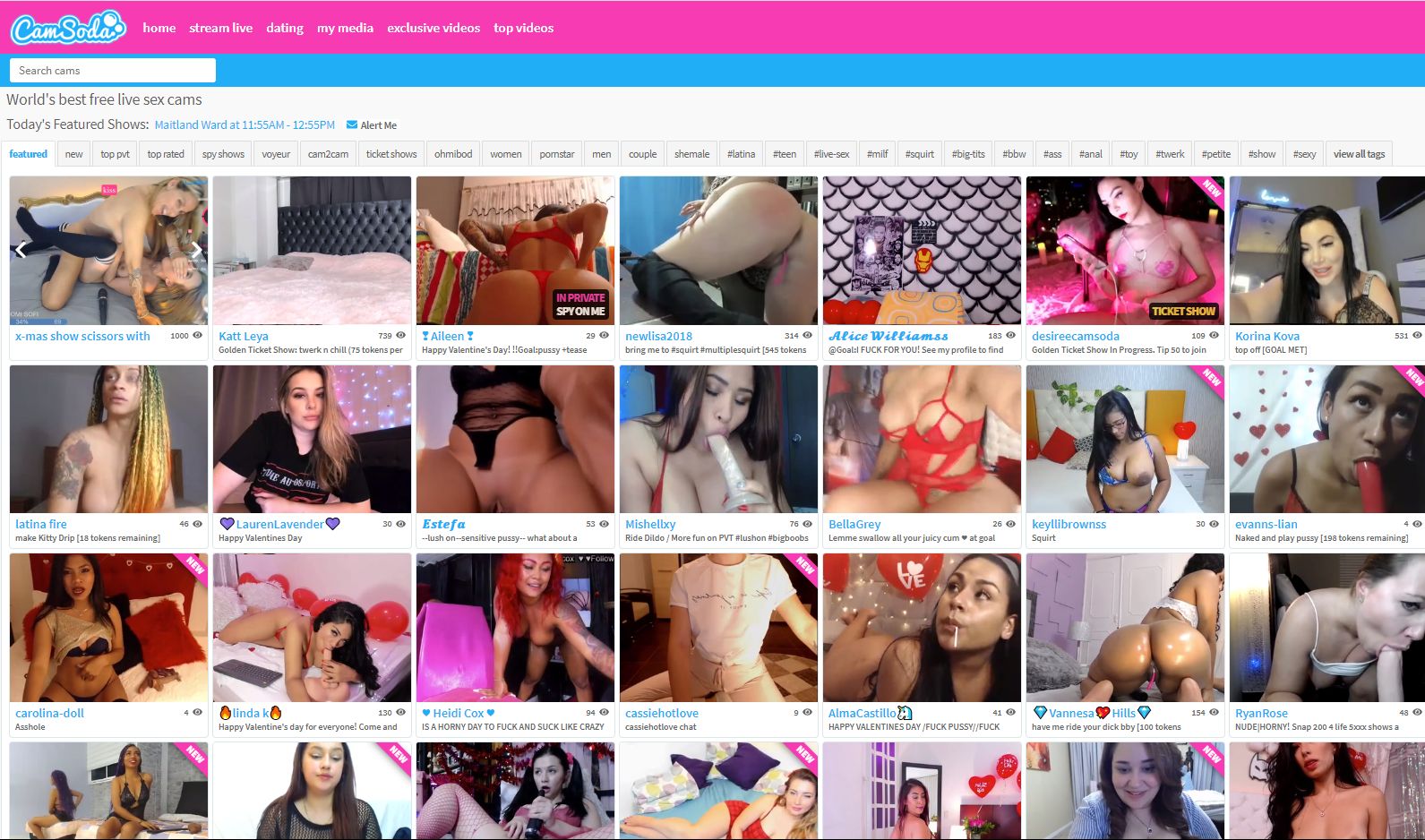 It does not seem to cater to fetishes unless you consider "anal" or "squirting" fetishes, so if you're looking for something particular, Camsoda may not be the site for you. Overall, the features on Camsoda are anemic and largely unexplained. This is definitely a learn-as-you-go kind of platform, especially since they don't have a solid FAQ page.
For beginners who want to explore a freemium site like this one, I would recommend Chaturbate (review at that link) or MyFreeCams instead.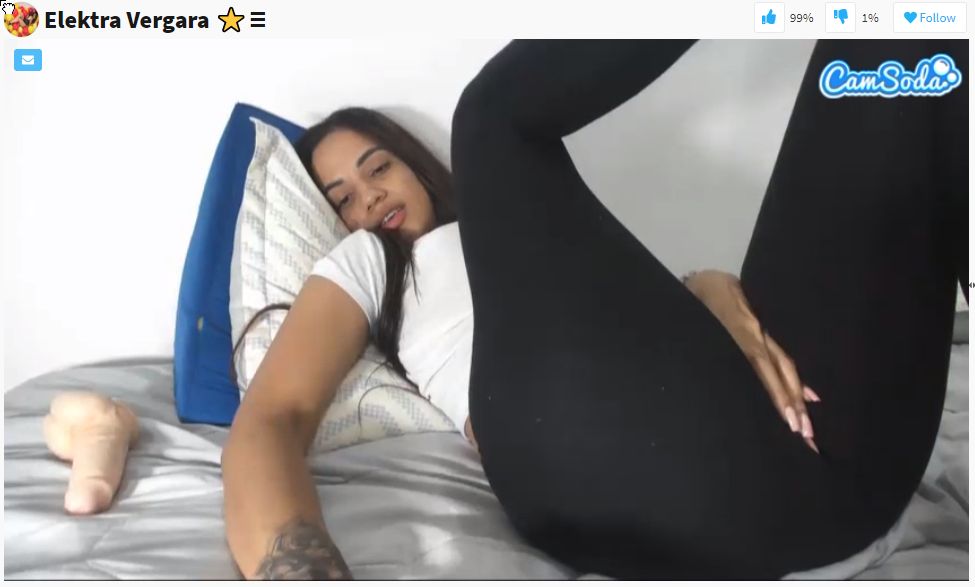 Both of these sites have comprehensive guides about the kinds of shows and features that are offered on the site. Perhaps Camsoda would be better served to take a page from these sites instead of throwing their energy into bizarre publicity stunts like streaming MMA events (for more info on this, just look up Camsoda Legends.
I'm not going to even bother going into it here.) If you don't upgrade your membership every month, you'll be plagued with eye-catching ads that run alongside and underneath the model preview array.
These are obnoxious and distracting, and might just be worth paying the $19.99/month just to remove.
Despite these pitfalls, I still believe that Camsoda has the potential to become a frontrunner in the live cams industry.
They have an appealing, youthful look and sexy models that have no problems holding my attention, even next to the mock Craigslist ad of that topless brunette giving a blowjob.
If you want to see what I'm talking about, visit Camsoda for yourself and sign up while you're at it!