In this review, we will discuss one of the most popular and active adult webcam sites around ImLive. By 2007, merely five years after its initial launch, ImLive hit ten million members. As of 2021 ImLive has cemented its brand as a top cams chat site across the globe.
That said, what exactly can you expect on ImLive.com and how is it different from other live sex cam sites. That is what we are going to talk about here…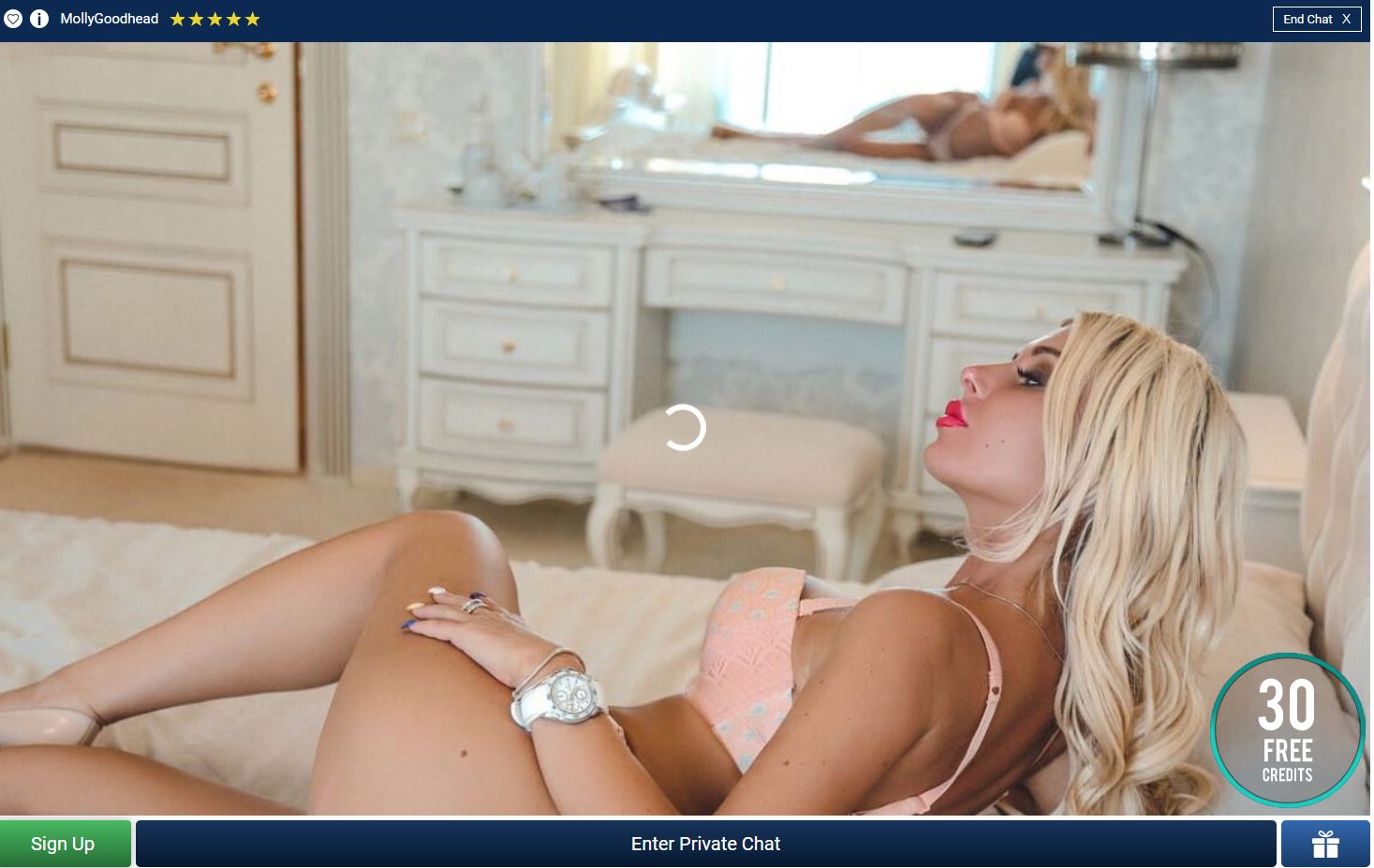 Today, the ImLive.com cam site has enough members to start its own country. But don't worry, the models also have private one-on-one rooms so you won't have to worry about being lost in a sea of viewers vying for their attention.
By default, ImLive gives each and every user an ad-free experience, which means all that screen space is dedicated solely to live cams goodness.
Furthermore, ImLive's high streaming quality and near-zero buffer rate mean you can enjoy hot performances with no interruptions. In a sense, it reminds me of the smoothness that LiveJasmin (review at that link) webcams operate. Both xxx cam sites are trouble-free 99.9% of the time.
ImLive Reviews & Features
Admittedly, at first glance, the site does look a bit dated. The font choices are reminiscent of a retirement home webpage, not a platform for sexy virtual hookups. ImLive's model profiles are plagued with large buttons that are not unlike those you would find on a clickbait ad and static previews that blend into each other like a haphazard collage.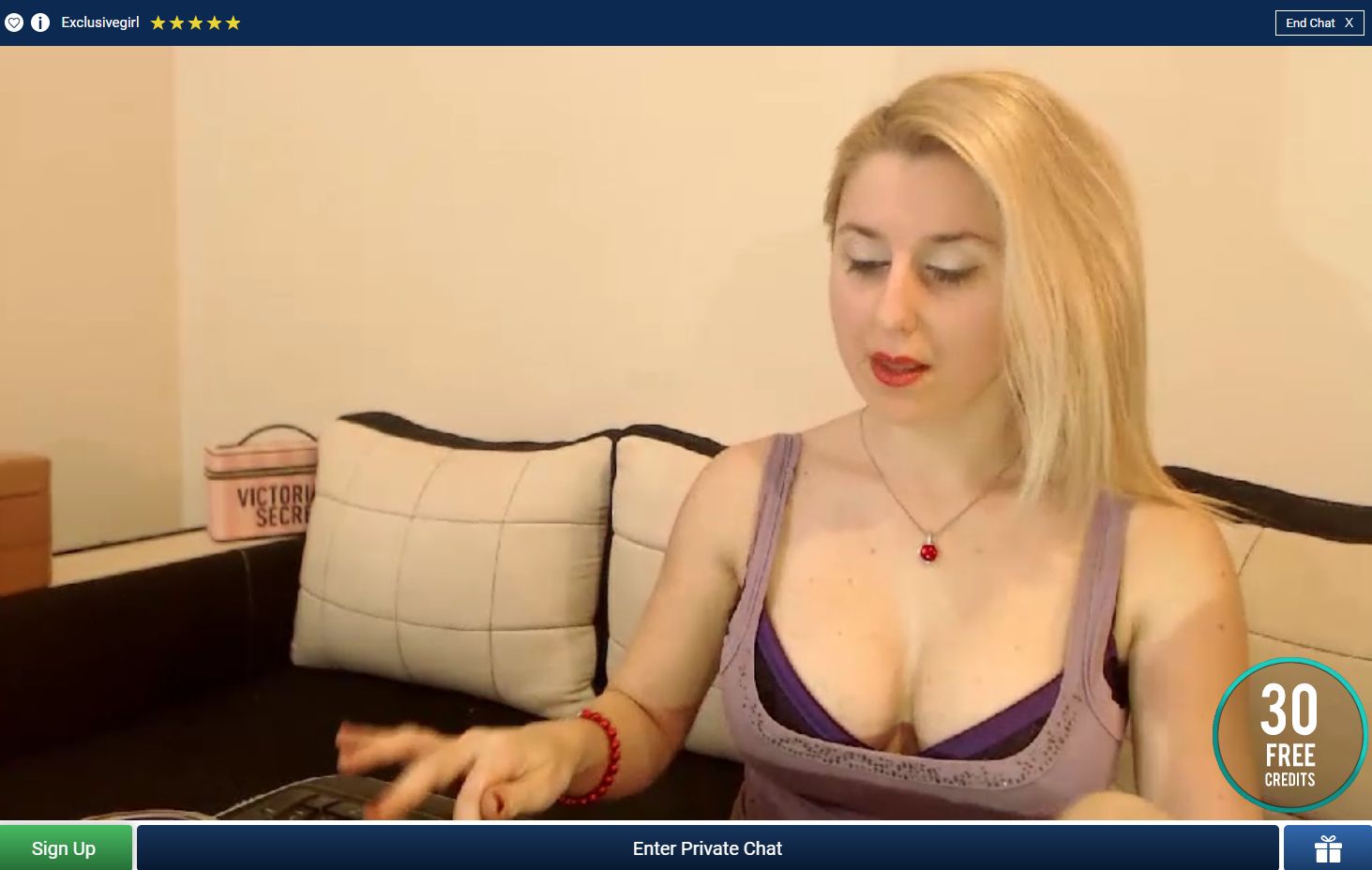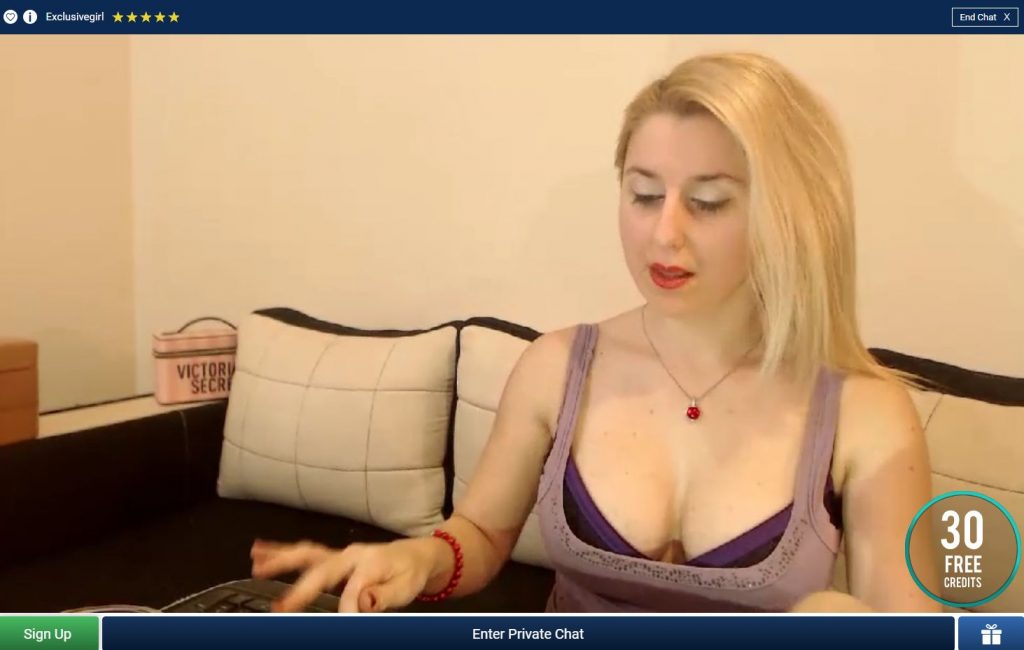 Once we look past these aesthetic pitfalls, ImLive has some truly interesting and unique features that could make for some exciting cam shows. ImLive uses filters to sort through a number of categories so you can find the perfect cam model(s) to watch. There are some features on the site that are fairly standard for most premium platforms.
Private per minute shows, for example, are standard for sites like ImLive and so is Cam-to-cam, which allows users to interact with models during a private session using their webcam and mic. ImLive's response to Streamate's Gold Show, Candy Shows, offer a group viewing experience that encourages members to tip towards a model's goal and gain admission to a pre-planned performance. Group Cams, not to be confused with "group chat," however, is a feature unique to ImLive's platform.
Before I move ahead remember you can compare the best sex cam sites on our home page.
This feature allows members to invite another cam host to the session to start a virtual threesome! Viewing multiple cams at once seems to be the main appeal to ImLive since there are a few features that revolve around this concept.

ImLive Prices 
As you would expect, signing up for ImLive is free, and they'll even give you a gift of 30 credits for doing so. ImLive's prices are as transparent as you can get, with a one-to-one conversion rate with US dollars, so you'll know exactly what you're paying whenever you spend credits on the site.
Here is a screenshot of the home page of Imlive cams.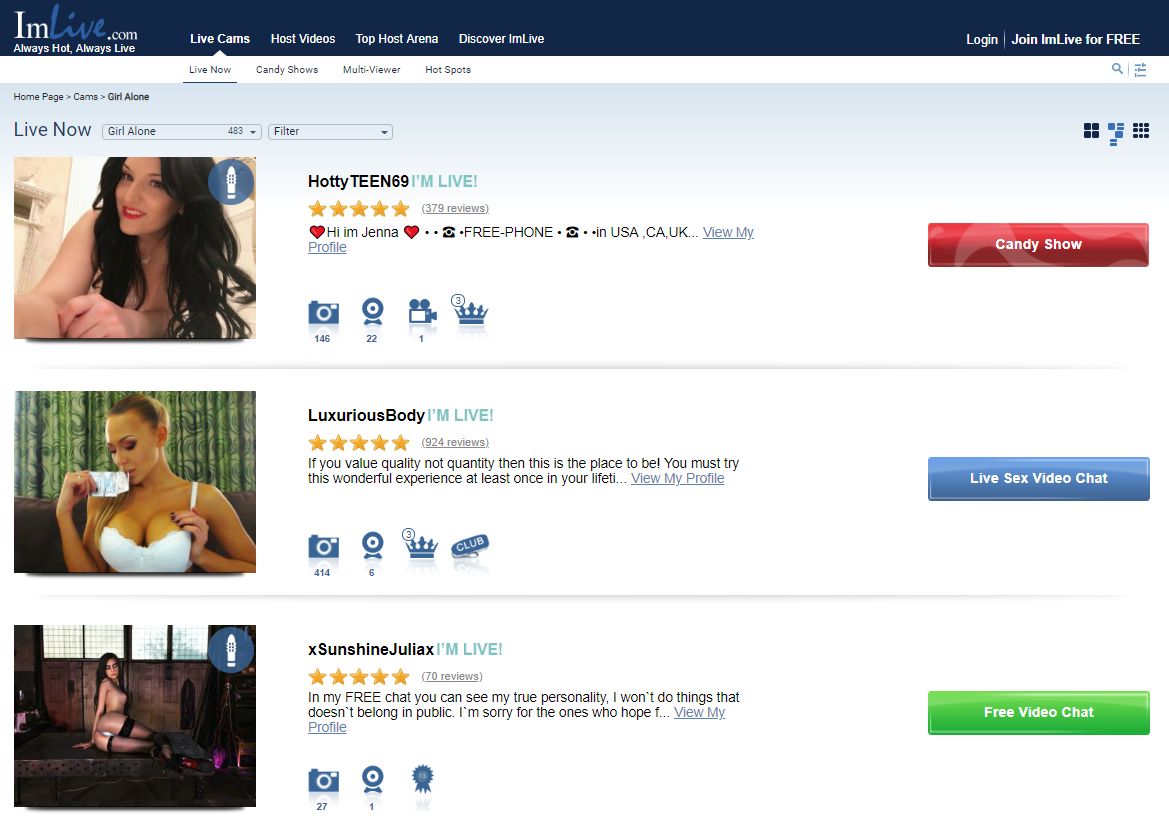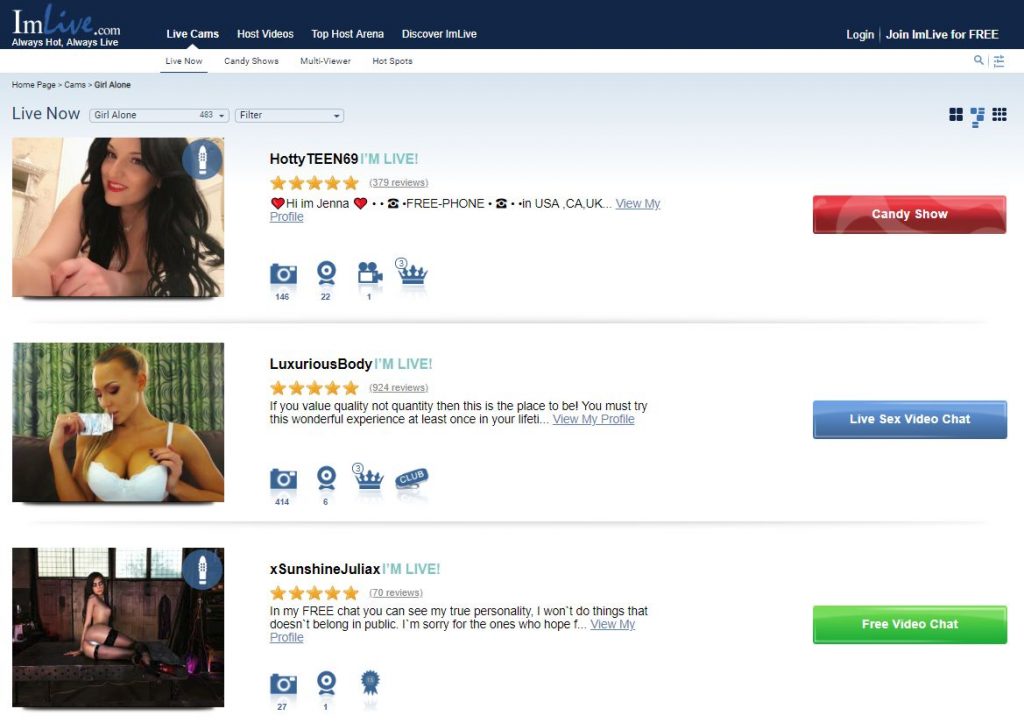 The downside to this is that unlike cam sites with arbitrary token values, credits don't get cheaper when bought in bulk. Like many other premium cam sites, ImLive lets models determine their own prices for shows. On average, you can expect to spend around 2.25 credits/minute on a private show.
Once you start spending credits, you'll be on your way to earning rewards points that can turn into freebies and discounts as you continue to enjoy time with ImLive's models and features.
ImLive.com Tests, Findings, & Summary
ImLive has some promising features and a great selection of models to choose from. Their rewards program is an excellent incentive to keep members coming back and replenishing their credits. I love the transparency of ImLive's prices and not having to worry about how much I'm really spending. That being said, frankly, the site is difficult to look at..
Some people might prefer the pop of more busy interfaces but imlive cams home page keeps it simple.
If ImLive is too much of an eyesore for you, try checking out another premium favorite, Streamate (reviews at that link). Streamate.com is constantly updating and evolving, even with a long history of prestige behind it.
If you're not the type to judge a book by its cover, come see what's going on at ImLive. Check it out today and sign up for FREE.