Everyone wants to see an endless stream of flirty girls doing nude cam shows completely free, right? Well that's exactly what Flirt4Free claims they offer, but not so fast! Flirt4Free is actually a premium cam site that falls a bit on the costly side, so you'll have to spend some money to get to the good stuff.
Luckily, this professional platform provides some of the highest quality live sex shows on the web. Flirt4Free is one of the oldest adult webcam sites around, with a legacy of over 20 years.
Over these years, they've maintained a high standard of quality cams and models hosting live shows. It's no wonder that Flirt4Free is experiencing a recent resurgence of new models and members. With a prerecorded video section, great user features, and a sleek, modern layout, Flirt4Free stands at the top of our list of adult webcam sites.
Flirt4Free Review – What it's Really Like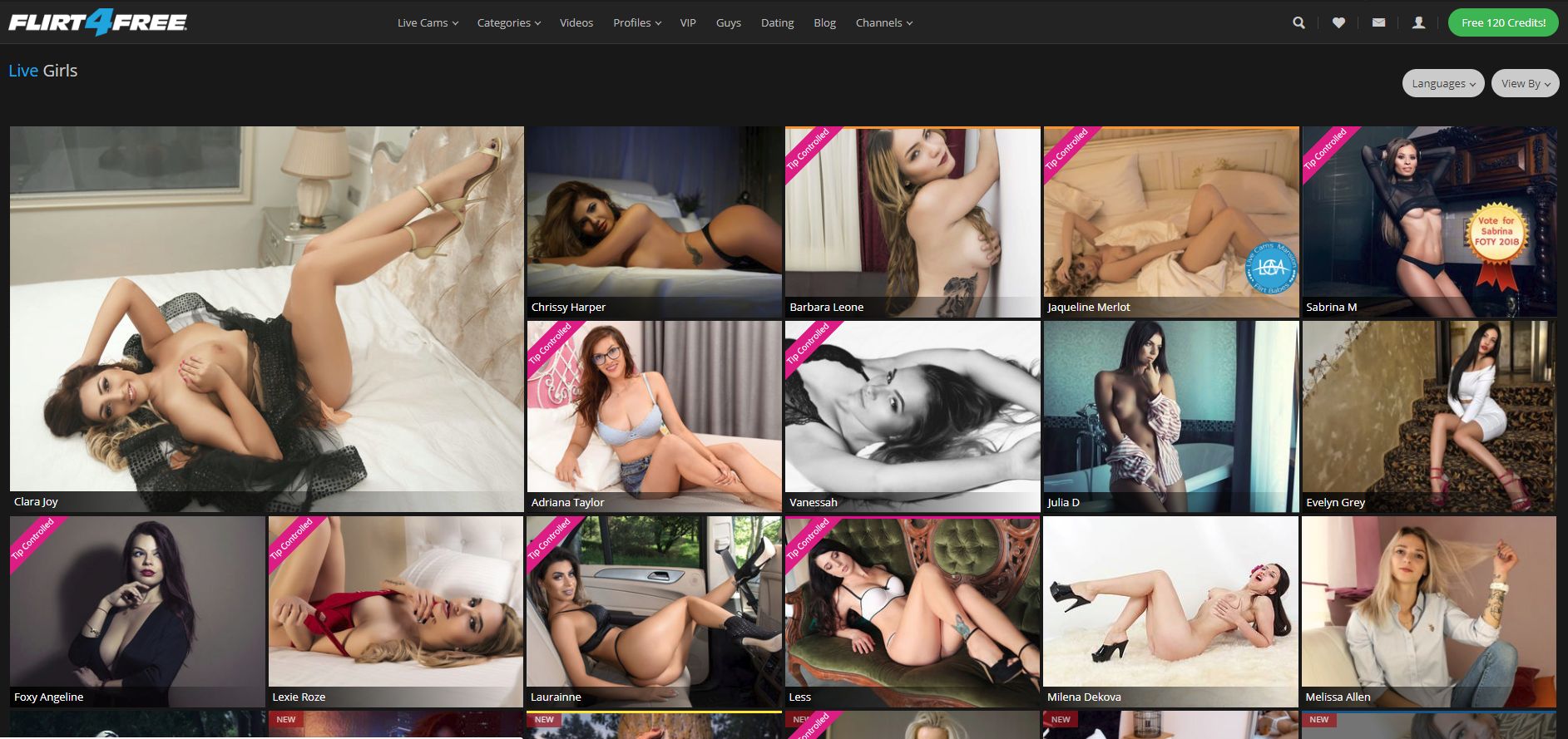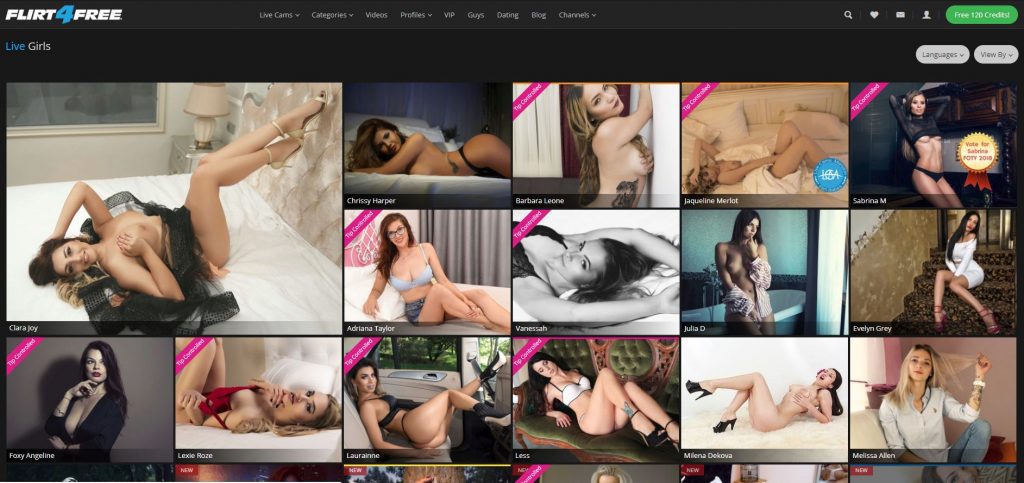 Flirt4Free Features
Flirt4Free's home page boasts an impressive selection of previews for male, female, and trans models. Hovering over these previews will display the performers' status as "Group chat" or "Open Room." You can choose to experience the site in one of ten major languages, making Flirt4Free.com easy to access around the world.
Flirt4Free has a wide range of categories, and even lets you know how many models are online for each one. You can make the search for the perfect cam model even easier by selecting Flirt4Free's "Top 20" fetish models or overall performers on the site. If you find a model you like, you can easily check when they'll be online throughout the week as well by viewing "Performer Schedules."
Additionally, if you want to know who the newest models are, just check the "New Model" tab.
As the site's name suggests, the models are very flirty and engage with you easily even if you are an anonymous user. Regardless of whether you are in a group chat room or an individual private show, they'll treat you like a real VIP, satisfaction guaranteed.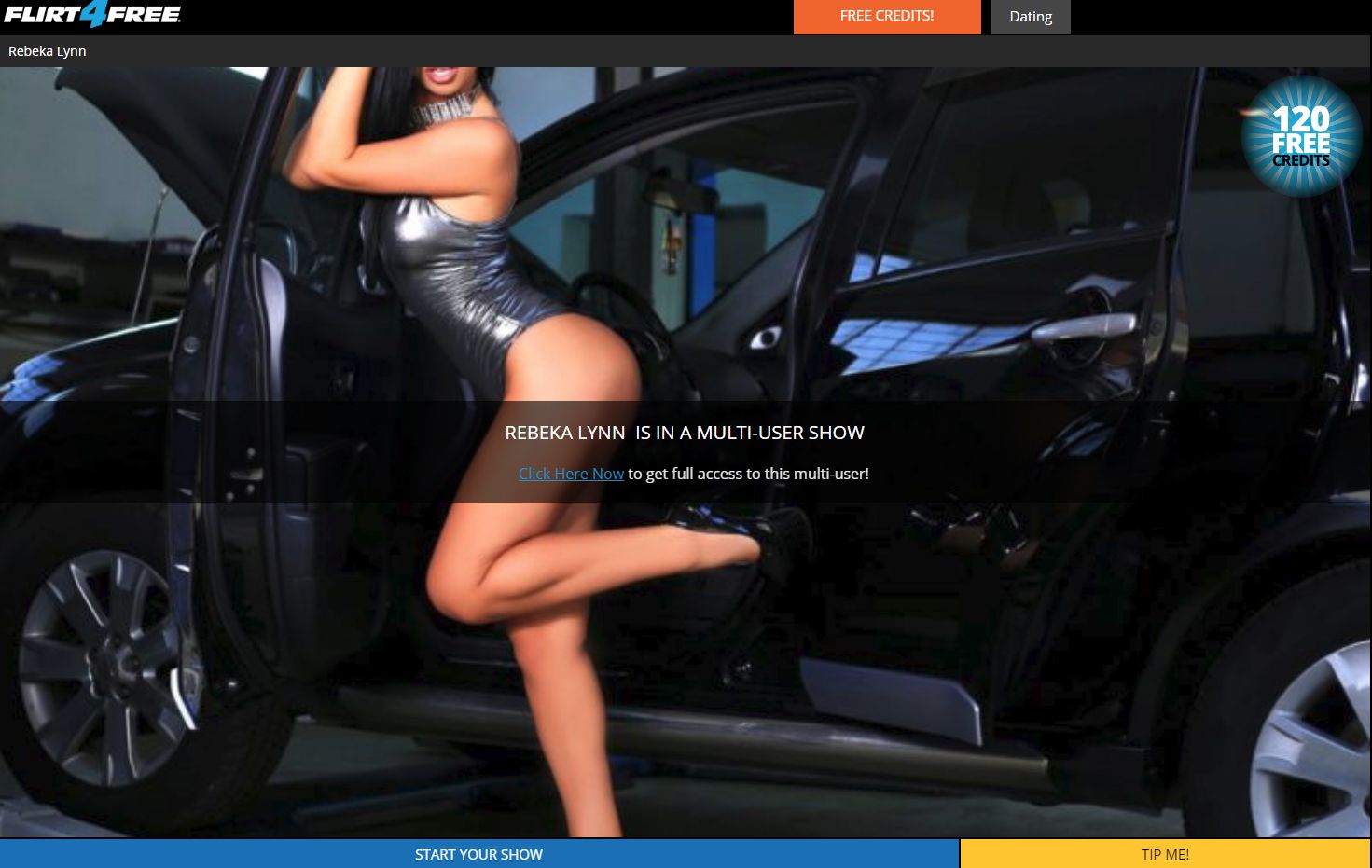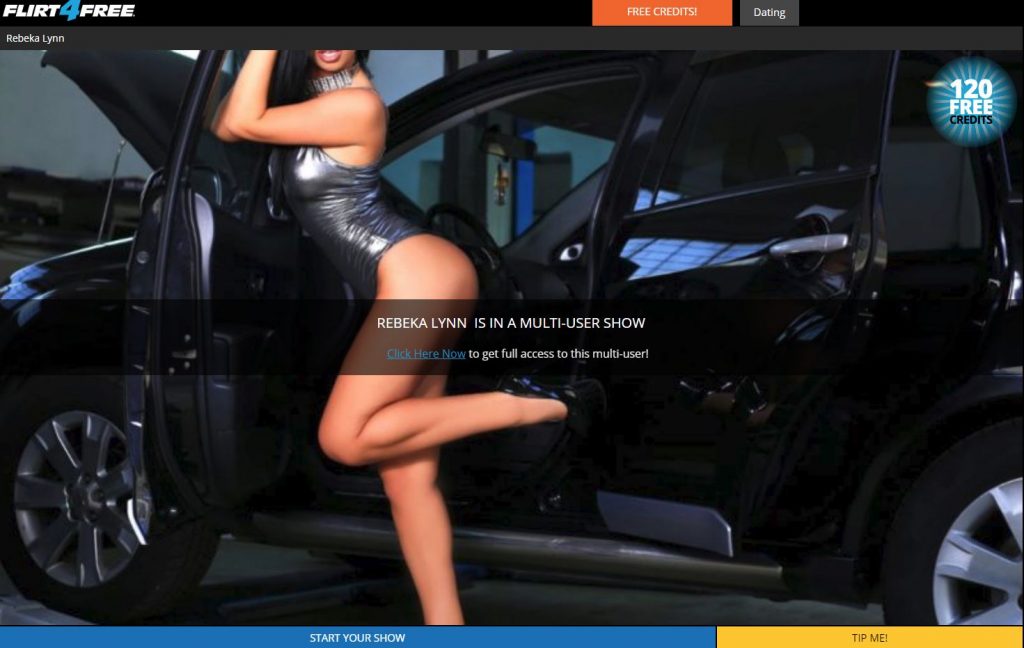 These incredible features make for some exciting sessions, but live cam shows aren't the only way to get your rocks off on Flirt4Free. This site has an entire library of videos for free and for sale. You can even order a custom video just for you from your preferred model. If you wanna take you're flirting offline, Flirt4Free even hosts a dating website called EZHookups where you can chat with sexy locals for a possible real-life rendezvous.
Flirt4Free Prices
Flirt4Free is, of course, free to sign up for and the site even gifts you 120 credits for doing so. These can be used to tip models, enter private shows, buy videos, and much more! Credits, Flirt4Free's in-site currency, converts roughly to $0.11 USD/credit. As per usual, members get discounts on credits when they buy in bulk. Here are the packages Flirt4Free currently offers:
90 credits for $10.00 USD
225 credits for $25.00 USD
500 credits for $50.00 USD + 50 FREE credits
1000 credits for $100.00 USD + 150 FREE credits
2625 credits for $250.00 USD + 375 FREE credits
5500 credits for $500.00 USD + 1000 FREE credits
If you want to get the most out of Flirt4Free, why not become a VIP? For $39.95/month, you can unlock even more incredible features to enhance your experience on the site. A VIP membership can give you access to 200 free videos a day, hour-long live shows with real porn stars, and you can send and receive images from models through private messaging.
Here is an updated screenshot as well of Flirt4Free sex cams.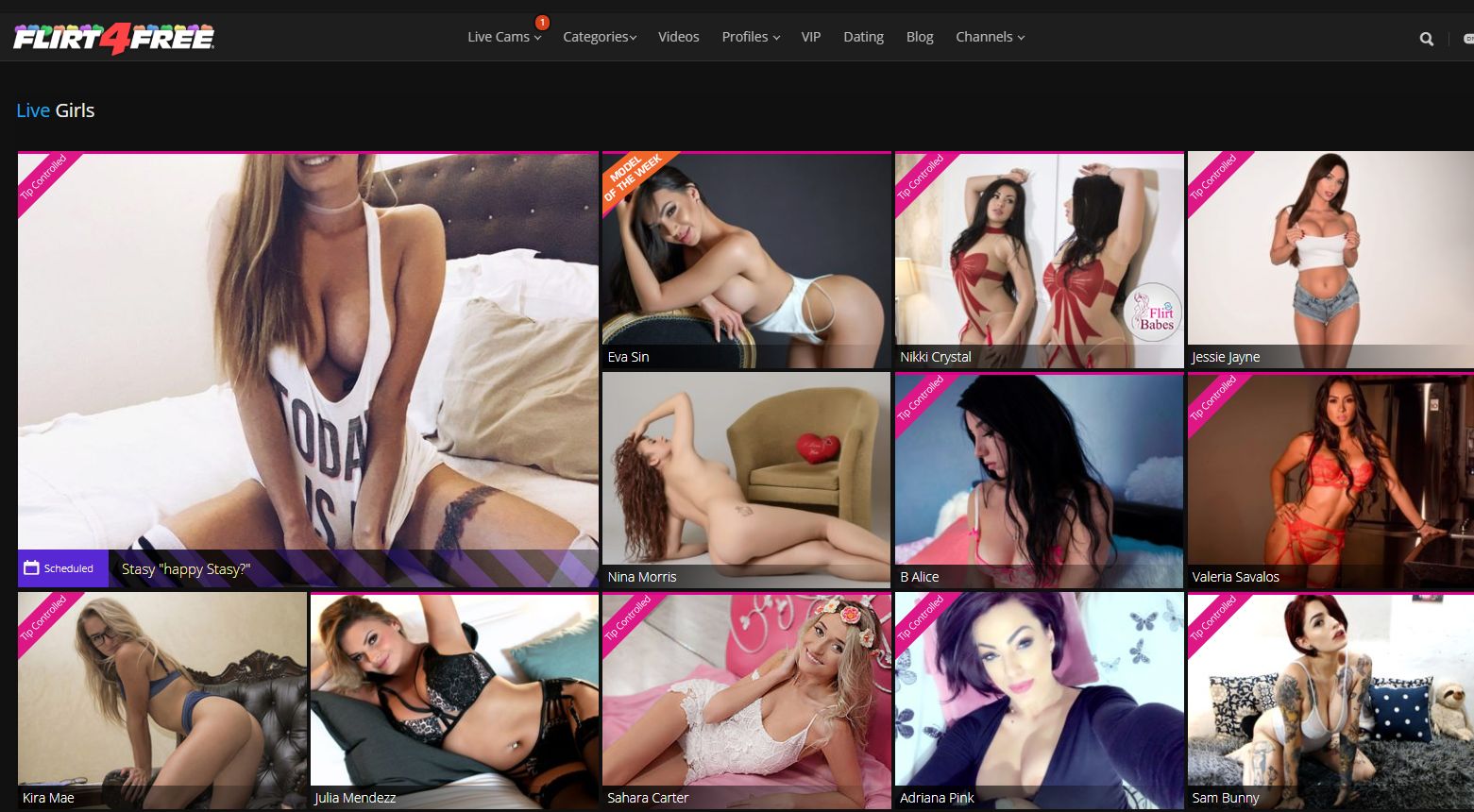 And that's just the tip of the VIP iceberg! If you want to see what the "Flirts" are up to when they're not performing live, VIPs get to watch Flirt4Free's Live Cams Mansion–an in-house voyeur project that normally costs 25 credits for 24-hour access–completely FREE.
Flirt4Free Findings and Summary
While Flirt4Free's promises of endlessly free cam shows are not quite as they seem, that doesn't stop this site from being a top platform for adult webcams in my book. Flirt4Free is loaded with great features for every adult entertainment fan. The site doesn't just limit itself to premium shows. It offers everything from video to voyeur on one sexy-looking website.
It's VIP membership is a little pricier than other VIPs we've seen around the web, but I'd still say it's totally worth it for the features and free content you can access.
Check out Flirt4Free.com for yourself and see why it's one of the best premium cam sites on our list. If you are looking for sites like Flirt4Free but that are cheaper read our streamate review.